Welcome to Hillcrest Vision
Your Optometrists in Winston-Salem, NC.
At Hillcrest Vision, we are dedicated to providing high-quality optometry services in a comfortable environment. Call us at 336.760.2020 or request an appointment online today.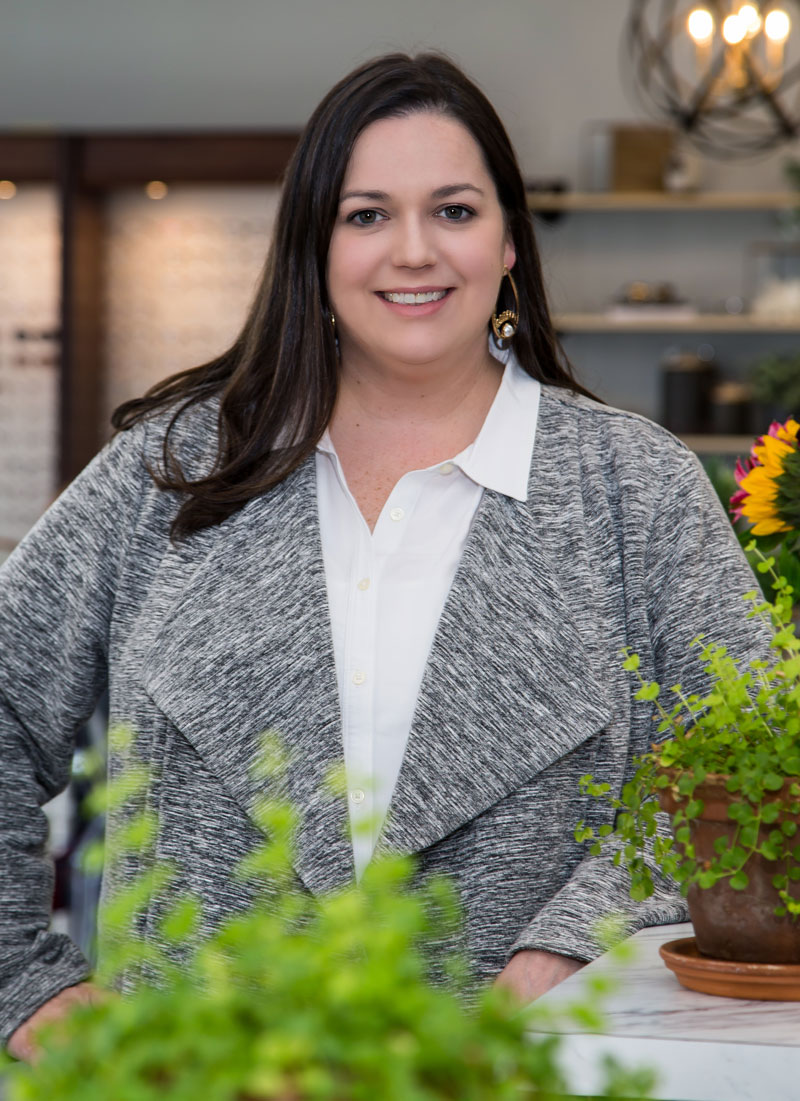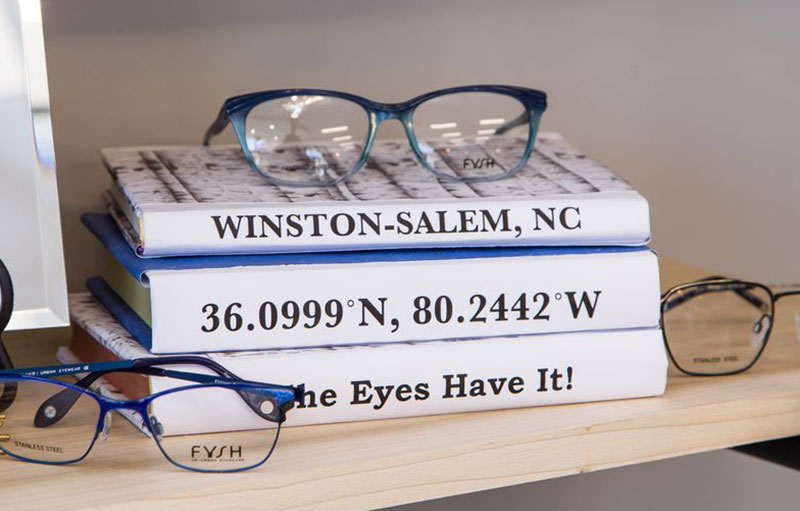 The visual system is a delicate and complicated part of the human anatomy. All parts of the eye and many parts of the body affect your ability to see correctly. In our comprehensive eye exam, the health of your eyes is fully evaluated.
Optical Store
A Wide Range Of
Optical Products
Hillcrest Vision is proud to offer the finest in frame and lens options combined with outstanding customer service. Choose from over 1000 distinctive frames and sunglasses in our spacious and comfortable optical area. Our professional frame styling and personal attention assures that you will find the perfect frame with the latest in lens technology to fit your needs. And, to ensure that you see as good as you look, we will be on hand and at your service whenever you need a repair or adjustment.

Hillcrest Vision offers one of the largest selections of eyeglass frames and lenses in Winston-Salem, NC making our selection of individual frames in order to offer you the latest styles of designer, top quality eyeglasses.

You'll find that we match your frame with the latest in ophthalmic lens design to complete the perfect "look" for you. We offer superior quality lenses with a variety of features to satisfy both your visual acuity and lifestyle considerations.

New advances in contact lens technology enable most people to successfully wear contact lenses. We fit all types of contact lenses including lenses for astigmatism, overnight wear, bifocal contact lenses, and much more.

High-end designer sunglasses or prescription sunglasses with the latest advances in UV protection. You apply sunscreen before heading out for a day outdoors. But do you think about your eyes? Ask us which solution is best for you and your child.
About Us
Welcome to Hillcrest Vision
Welcome to Hillcrest Vision in Winston-Salem. Dr. Juawana Hall and the Hillcrest Vision team strive to provide the finest in optometry services. We invite you to browse our website to learn more about our optometry services, and invite you to join our patient family by scheduling an eye exam appointment at our office.
Our one-on-one approach to optometry makes the Hillcrest Vision doctors and staff the eye and vision care providers of choice in the Winston-Salem area. Our office offers the following services: complete eye exams, contact lenses, glasses, glaucoma testing, and pre- and post-operative care.
Dr. Juawana Hall | Winston-Salem Optometrist
Hillcrest Vision
2341 Winterhaven Lane
Winston-Salem, NC 27103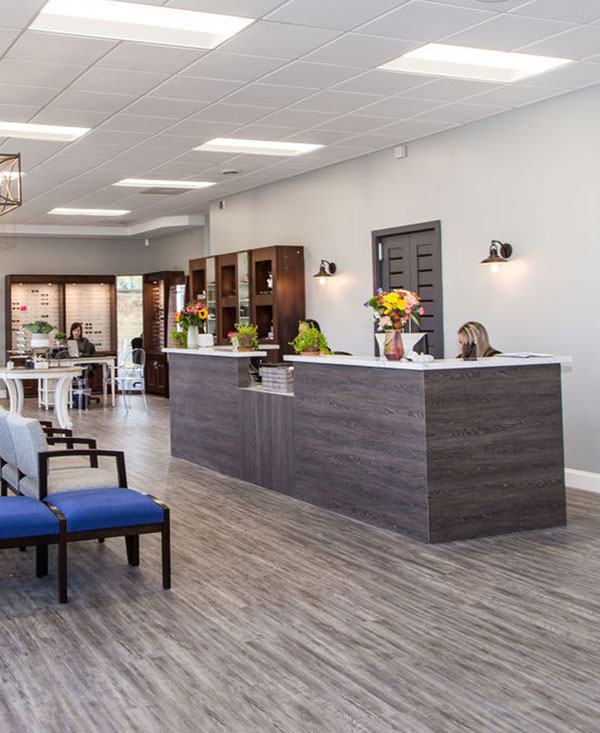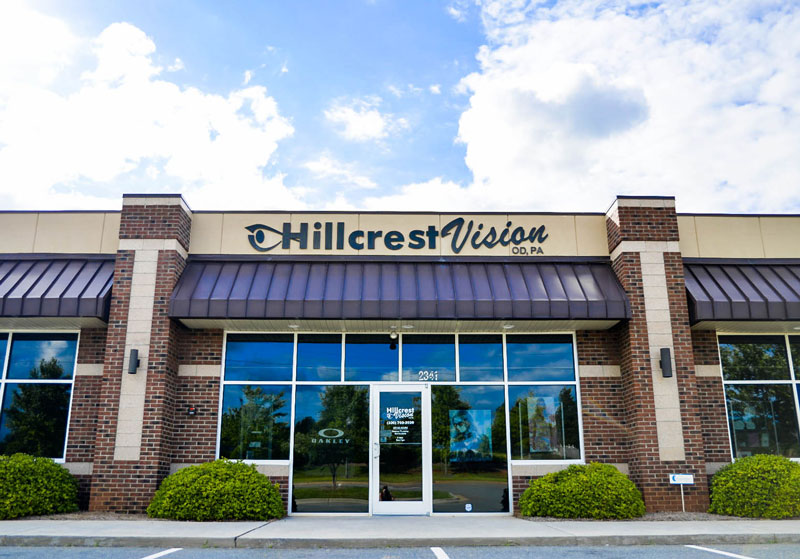 At Hillcrest Vision, we are dedicated to providing high-quality optometry services in a comfortable environment. Call us at 336.760.2020 or schedule an appointment today online.
Hillcrest Vision is a full service eye and vision care provider and will take both eye emergencies as well as scheduled appointments. Patients throughout the Winston-Salem area come to Hillcrest Vision because they know they will receive the personal attention and professional care that is our foundation. Dr. Hall and our team are dedicated to keeping our patients comfortable and well-informed at all times. At Hillcrest Vision, we will explain every exam and procedure and answer all of our patient's questions. Additionally, at Hillcrest Vision, we offer vision financing options and will work with many vision insurance providers to ensure good eye health and vision care for all of our patients.
Optical Store
Featured Eyeglasses Brands